CORPORATE GOVERNANCE TERHADAP CUMULATIVE ABNORMAL RETURN
Destin Alfianika Maharani

Universitas Perwira Purbalingga
Abstract
This study aims to determine the effect of corporate governance on cumulative abnormal returns in companies listed in the Corporate Governance Perception Index. The sample selection in this study used purposive sampling with the criteria of 1) Companies listed on the Corporate Governance Perception Index (CPGI) during the period 2017 - 2019, 2) Companies listed on the Corporate Governance Perception Index (CPGI) and listed on the Indonesia Stock Exchange (IDX). ) during the period 2017 – 2019, 3) Companies that publish annual reports during the period 2017 – 2019, 4) Companies that provide complete information on data regarding the required variables. Thus obtaining a sample of 36. The results in this study are the results show that corporate governance has a positive but not significant effect on cumulative abnormal returns.
References
Budiharjo, Roy. 2016. Good corporate governance terhadap Return Saham Dengan Profitabilitas Sebagai Variabel Intervening dan Moderating. Jurnal Online Insan Akuntansi. Volume 1. Nomor 1
Cremers, M., & Ferrel, A. (2009). Thirty Years of Corporate Governance: Firms Valuations & Stock Returns. YALE ICF Working Paper 09-09.
Donald Banjarnahor.2019. Ini 8 Direksi BUMN di Zaman Rini Soemarno yang Terjerat KPK. www.cnbcindonesia.com/news/20191003185044-4- 104308/ini-8-direksi-bumn-di-zaman-rini-soemarno-yang-terjerat-kpk
Feri Agus. 2018. KPK: OTT Wakil Ketua VII DPR Terkait Proyek Listrik PLN Riau. https://www.cnnindonesia.com/nasional/20180713233305-12- 313956/kpk-ott-wakil-ketua-vii-dpr-terkait-proyek-listrik-pln-riau.
Ichsan, R., dan Taqwa, L. (2013). Pengaruh Informasi Laba, Kebijakan Dividend dan Profitabilitas Terhadap Harga Saham Pada Perusahaan yang Terdaftar di Bursa Efek Indonesia. WRA, 1 (2).
Jogiyanto, H.M. (2010). Metodologi Penelitian Bisnis : Salah Kaprah dan Pengalaman – pengalaman. Edisi Pertama. BPFE – Yogyakarta, Yogyakarta.
Keputusan Menteri BUMN No. Kep-117/M-MBU/2002. Penerapan Praktek Good Corporate Governance (GCG) pada Badan Usaha Milik Negara.
Komite Nasional Kebijakan Governance (KNKG). (2006). Pedoman Umum GCG Indonesia, Jakarta.
Ningsih, Felisitas Sriayu dan Adwin
Surja Atmadja.2017. Pengaruh Pengungkapan Good Corporate Governance terhadap Stock Return dengan Kinerja Perusahaan sebagai Variabel Mediasi pada Perusahaan LQ-45. Business Accounting Review, Vol. 5, No. 2, Agustus 2017.
Organization for Economic Cooperation and Development. (2004). OECD Principles of Corporate Governance 2004. The OECD Paris.
Pratiwi, Nining dan Suryanawa, I. Kt. 2014. Pengaruh Good Corporate Governance dan Corporate Social Responsibility Disclosure Pada Return Saham. E-Jurnal Akuntansi Universitas Udayana Vol. 9, No. 2
Sugiyono. (2017). Metode Penelitian Bisnis. CV Alvabeta, Bandung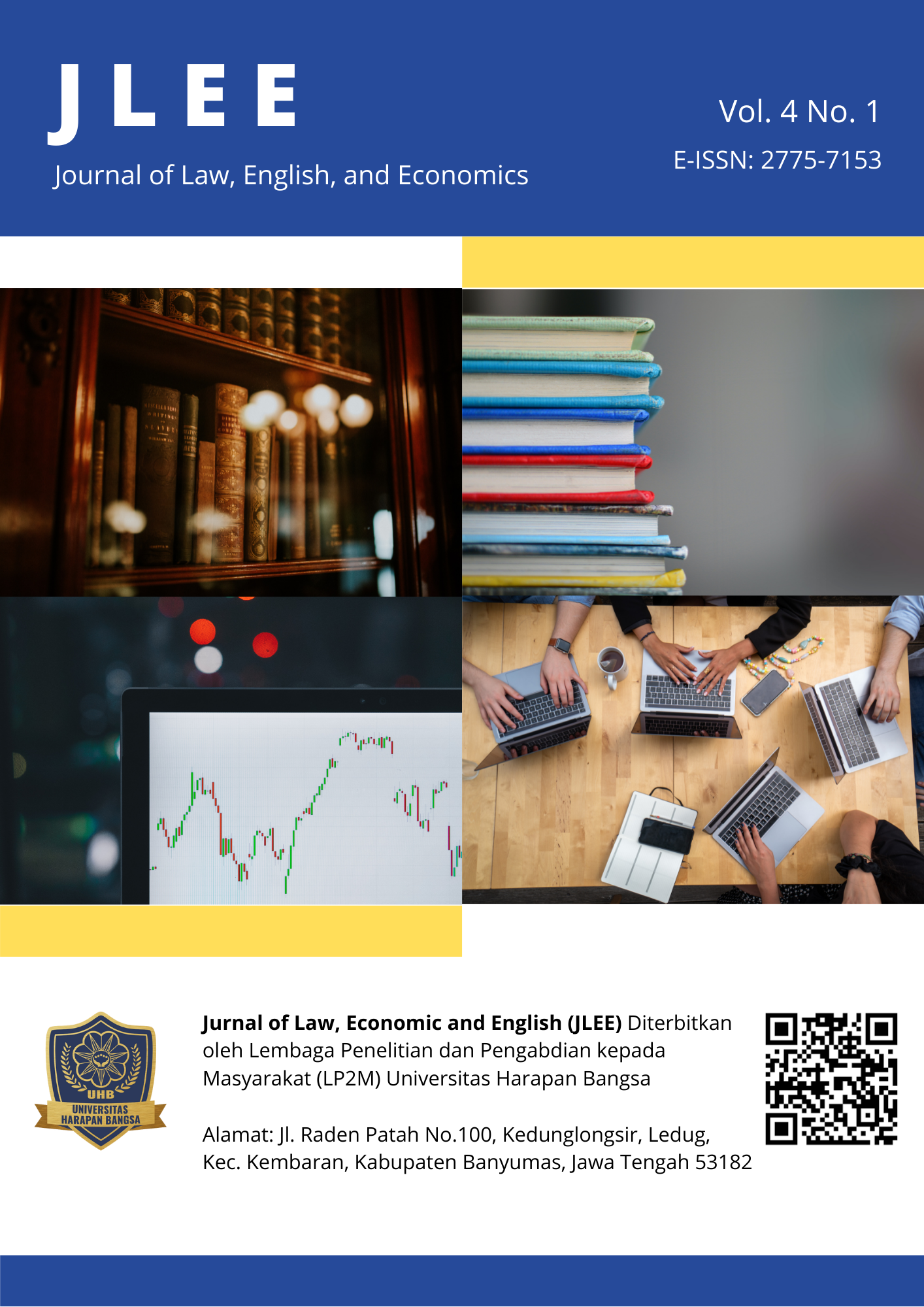 This work is licensed under a Creative Commons Attribution 4.0 International License.