Being Content Creator to Improve Students' Self-confidence in Speaking English
A Case Study at Fun English Club of Harapan Bangsa University
Ida Dian Sukmawati

Universitas Harapan Bangsa

Tri Pujiani

Universitas Harapan Bangsa

Neilia Almustaflikhah

Universitas Harapan Bangsa
Keywords:
content creator, self-confidence, speaking
Abstract
People are said to master English if they can speak English fluently. However, speaking is a complex activity requiring many other skills such as vocabulary, pronunciation, grammar, and so on. Thus, most students feel that speaking is the most difficult skill. Self-confidence is one of the factors that influencing speaking performance. The students' self-confidence can be stimulated by using an interesting activity, such as being an educative content creator. This research was a case study conducted at Fun English Club of Harapan Bangsa University having a project of developing a YouTube channel by utilizing its members as the content creator. This study aimed to find out how being content creator can improve the students' self-confidence in speaking English. The study was conducted by observing the implementation of this project, distributing questionnaire and interviewing some members. The result showed that the students felt more confident in speaking English after joining the project. Therefore, it can be concluded that being content creator increases the students' self-confidence in speaking English. This project should be continued and developed to maintain the students' self-confidence and facilitate more practice for students in speaking English.
References
Aryadillah. (2017). Kecemasan Dalam Public Speaking (Studi Kasus Pada Presentasi Makalah Mahasiswa). Cakrawala, 17(2), 198–206.
Astuti, E. S. (2019). Faktor-faktor yang Mempengaruhi Speaking Performance Mahasiswa Jurusan Pendidikan Bahasa Inggris. Paradigma: Jurnal Filsafat, Sains, Teknologi, Dan Sosial Budaya, 25(2), 27–33. https://doi.org/10.33503/paradigma.v25i2.543
Heriansyah H. (2012). SPEAKING PROBLEMS FACED BY THE ENGLISH DEPARTMENT STUDENTS OF SYIAH KUALA UNIVERSITY. Ling Didakt J Bhs dan Pembelajaran Bhs.
Heriyanto, E., & Muhid, A. (2022). Ciject-Bale: Inovasi Pembelajaran Bahasa Inggris Berbasis Kreativitas Dalam Menciptakan Content Creator Muda Indonesia. Proceeding NASELLLT, 120–127. http://openjournal.unpam.ac.id/index.php/NASELLLT/article/view/17418
Hidayat, T. (2019). Pembahasan Studi Kasus Sebagai Bagian Metodologi Penelitian. ResearchGate, August, 1–13. https://www.researchgate.net/publication/335227300_Pembahasan_Studi_Kasus_Sebagai_Bagian_Metodologi_Penelitian
Iii, B. A. B. (2013). METODOLOGI PENELITIAN. 23–32.
Khalil AH, El-nagar BEE, Awad MAE. (2019). The Effect of Brain-Based Learning on Developing Some Speaking Skills of Egyptian EFL Secondary School Students. 14(3):103–16.
Leong L-M, Ahmadi SM. (2017). An Analysis of Factors Influencing Learners' English Speaking Skill. Int J Res English Educ.
Nety, Wahyuni, A. and, & Nurhaeni. (2020). Students ' Self Confidence in. 124.
Nur'aini, R. D. (2020). Penerapan Metode Studi Kasus Yin Dalam Penelitian Arsitektur Dan Perilaku. INERSIA: LNformasi Dan Ekspose Hasil Riset Teknik SIpil Dan Arsitektur, 16(1), 92–104. https://doi.org/10.21831/inersia.v16i1.31319
Oktavia (2016) NA. ENHANCING STUDENTS' SELF CONFIDENCE TO OVERCOME SPEAKING PROBLEM By Nidya Andini Oktavia. :1–10.
Ramdani, J. M., & Rahmat. (2018). Promoting speaking spontaneity in large classes: An action research study in an Indonesian EFL university setting. Indonesian Journal of Applied Linguistics, 8(2), 388–401. https://doi.org/10.17509/ijal.v8i2.13304
Srinivas Rao P.(2019). the Importance of Speaking Skills in English Classrooms. Alford Counc Int English Lit Journal(ACIELJ).
Su YR, Fatmawati F. (2017). Fostering Students' Self-Esteem in Speaking by Extending Speaking Activities in Social Media. Pedagog J English Lang Teach. 7(1):65.
Suparlina, E., Yundayani, A., & ... (2019). Meningkatkan Keterampilan Speaking Siswa melalui Model Flipped Classroom. Prosiding Seminar Nasional Pendidikan STKIP Kusuma Negara PING-015, 1–10. http://jurnal.stkipkusumanegara.ac.id/index.php/semnara2019/article/view/300
Syafitri, A., Yundayani, A., & Kusumajati, W. K. (2019). Hubungan antara Kepercayaan Diri Siswa terhadap Kemampuan Berbicara Bahasa Inggris. Prosiding Seminar Nasional Pendidikan STKIP Kusuma Negara, 1–8. https://jurnal.stkipkususmanegara.ac.id
Tuan NH, Mai TN. (2015). Factors Affecting Students' Speaking Performance at Le Thanh Hien High School. Asian J Educ Res.
Warini, N. L., Putu, N., Dewi, E. S., Susanto, P. C., & Dewi, C. (2020). Daya Tarik Tiktok Sebagai Media Pembelajaran Bahasa Inggris Online. Seminar Ilmiah Nasional Teknologi, Sains, Dan Sosial Humaniora (SINTESA), 0(0), 27–34. http://exolyt.com.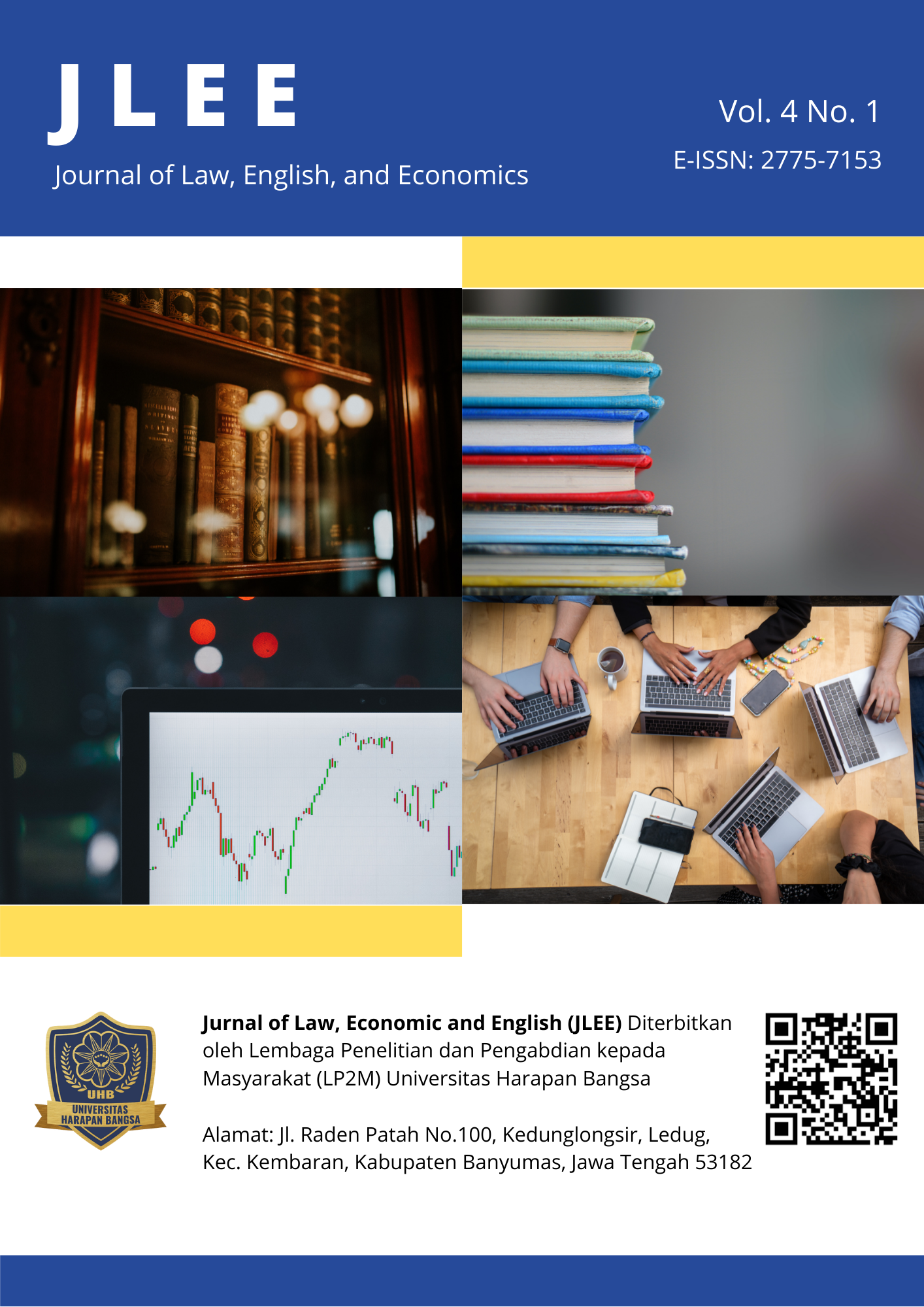 This work is licensed under a Creative Commons Attribution 4.0 International License.